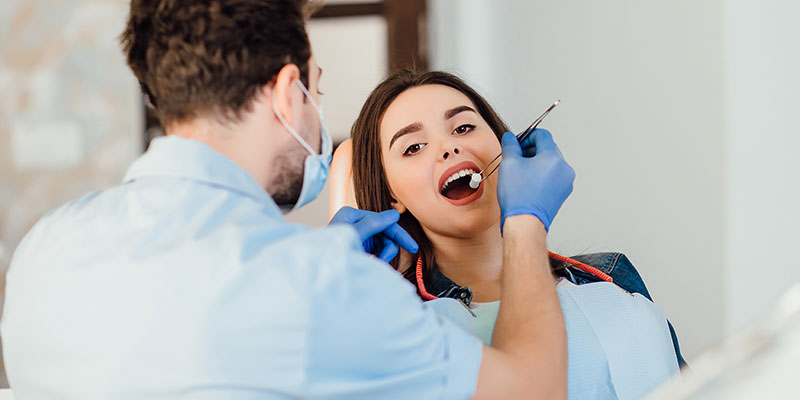 Missing Teeth? Tired of Denture Complications? Consider All-on-4 in Liberty Dental
If you're missing teeth, or if you're tired of your dentures not fitting right or causing sores in your mouth, All-on-4 is a revolutionary dental procedure that was developed by Nobel Biocare to give you a choice. You can choose full or partial dentures which may not fit right or limit your ability to enjoy the foods you love, or you can choose All-on-4 performed by our Liberty Dental dentists to restore your smile and give you a new set of functional teeth.
What is All-on-4 and How Does it Work?
This procedure uses four to six dental implants to anchor an entire arch of prosthetic teeth. During the procedure, at least two dental implants are inserted into your jaw at an angle to provide your prosthetic teeth full support and restore the full function of your mouth in less time than it would take with traditional dental implants.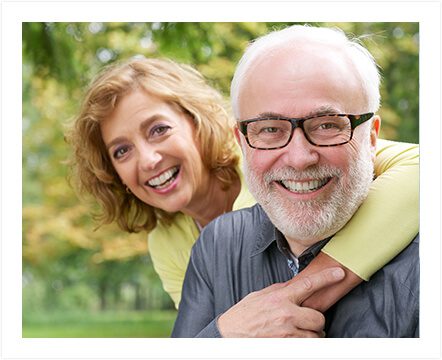 Is All-on-4 Right for Me?
If you're ready for a fixed alternative to your dentures, or if you're considering full or partial dentures, you should consider the All-on-4 procedure performed at our Liberty dental practices. All-on-4 is a great alternative to:
Dentures
Removable dentures
Partial dentures
Full dentures
One of the greatest things about All-on-4 implant dentistry is that it can be performed even if the patient has reduced bone volume in their jaw. It's typically less invasive than traditional dental implants and delivers great results with shorter treatment times. All-on-4 has been successfully used to restore smiles for more than a decade and our Liberty dental practice has been performing All-on-4 in Liberty for more than 5 years. If you're interested in the All-on-4 treatment, we recommend requesting an appointment for a consultation with our Liberty dental implant dentists.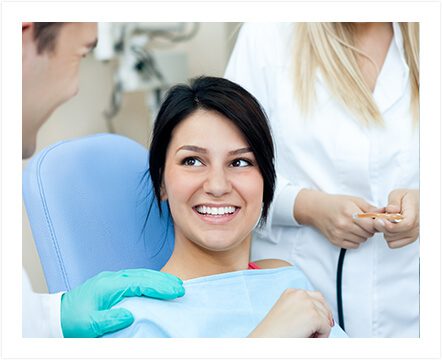 How Will I Benefit from All-on-4?
There are many benefits to this procedure including:
A permanent set of teeth that look and feel just like natural teeth
Throw away your denture adhesive! All-on-4 gives you a set of fixed teeth
Reduce the pressure on your gums associated with removable dentures
Enjoy all your favorite foods again!
Prevent your jawbone from deteriorating due to a lack of natural stimulation from tooth roots
Can make your facial features appear less sunken and more full
How Can I Begin My All-on-4 Treatment?
We recommend scheduling a consultation with our Liberty dental implant dentists if you're considering All-on-4. We will need to assess your medical health and take some digital X-rays before we begin. If it's determined that you're a good candidate for the procedure, we will build a custom treatment plan that conveniently fits your schedule.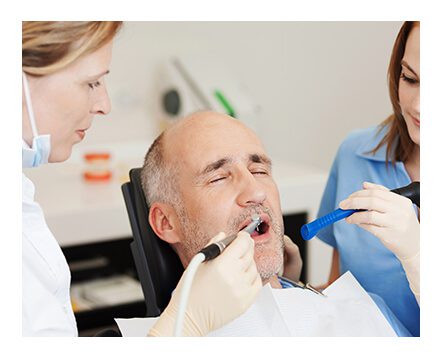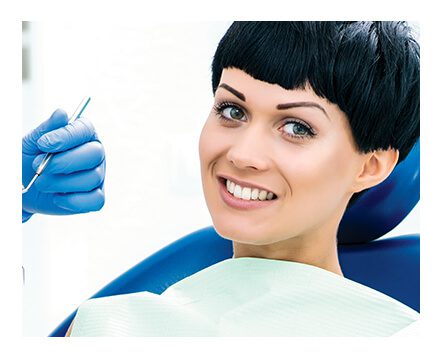 Questions? Ready to Schedule an All-on-4 Consultation in Liberty Dental?
If you have questions about All-on-4, or if you are ready to begin your treatment, please
contact us
today to request an initial
consultation
with our Liberty dental implant dentists. We look forward to helping you restore your smile!